Hilton Institute is pleased to announce the launch of a new affiliate program, enabling further subscription growth via current user referral and partner reseller programs.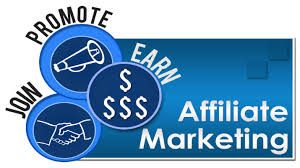 As part of the new affiliate program, Hilton members, business owners, individual affiliate marketers, and professional affiliate networks can earn commission from the referral or sale of Hilton Institute subscriptions, products and services. Commissions can be earned will be based on a percentage of each subscription or service sold, event registrations and on lead generation services. 
J. Bradley Hilton, Founder and CEO of Hilton Institute, stated: "The affiliate program is an important step in satisfying the requests we have been getting from partners and potential resellers wishing to promote Hilton Institute to their client base in exchange for a commission on sales generated. Our affiliate program will include our business training offerings as well as blockchain and cryptocurrency trainings and services."
The affiliate program will be managed by MarketLeverage.  MarketLeverage has been recognized as an Inc 100 Advertising Firm and Fortune 5000 fastest growing company as well as one of the most trusted affiliate networks in the United States. 
For more information on the Hilton Institute affiliate program, or to sign up, visit www.HiltonInstitute.com.